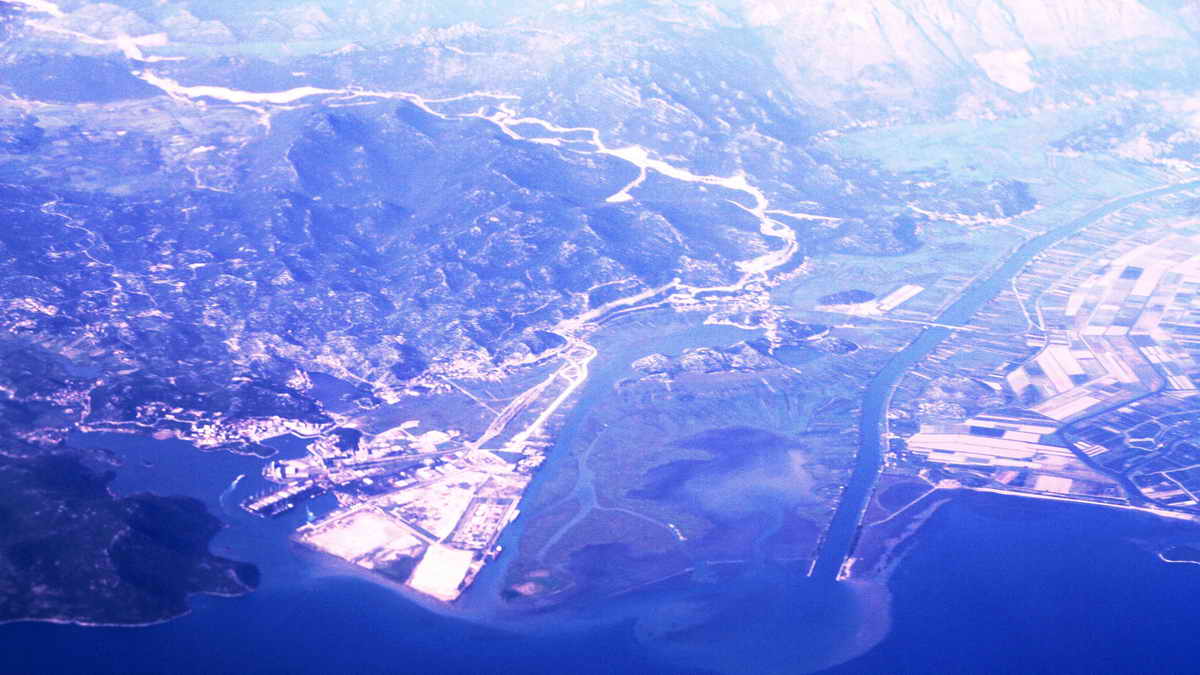 The port of Ploče is located on the eastern coast of the Adriatic Sea at a location of 43°  03′  N and 17°26′  E, and due to its location it is of exceptional importance for the economy of neighboring state of Bosnia and Herzegovina, the state border of which is located only 25 km from the port of Ploče,as well as for partners from Serbia, Montenegro, Hungary and other Central European countries.
It is located in a bay that closes the Peljesac peninsula on the south and southwest side, thus representing a natural breakwater. The port of Ploče is directly connected with its hinterland in Bosnia and Herzegovina, further to the north-eastern part of Croatia, and to the Central Europe by railway line and road road (E-73) that stretches along the route of the future branch C (Budapest – Osijek – Sarajevo-Ploče) of the Fifth Pan-European Corridor (Venice – Trieste – Budapest – Uzgorod – Lvov) and turn thereby into the seaport of this branch. This road is also one of the most important branches of the TEM/TER project and in a broader sense connects the European North (Baltic) with the Adriatic and is of vital importance in economic connectivity and the traffic of people and goods.
The port of Ploče is also located along the Adriatic Highway (E-65), a road that stretches from Trieste through Rijeka and Split to the far south of this part of Europe. The modern motorway A-1 Zagreb-Ploče is completely constructed, which enables to the users the port of Ploče to have the fastest way to Zagreb and further to all destinations in Central, West and East of Europe. In the immediate surroundings of the port of Ploče there are international airports in Split and Dubrovnik (distance approx. 120 km) and airport in Mostar, Bosnia and Herzegovina (distance 60 km).
The position of the port of Ploče enables a quality maritime connection both with cities on the Adriatic coast of Croatia and Italy and with the ports of the whole world. Special quality has been achieved by establishing a regular feeder line connecting the port of Ploče with significant container hub ports in the Mediterranean.
The strategy for the development of the port of Ploče is still aimed mainly at meeting the needs of the Bosnia and Herzegovina economy, and by building modern infrastructure towards inland, the port will be able to offer its services to the markets of Central European countries it has already served before.